Some of the best students and teachers in Louisiana are right here in Gueydan, and we think they deserve some recognition, so this is our chance to get to know them a little better. This is our GHS Staff Spotlight on Mr. Tom Dillon.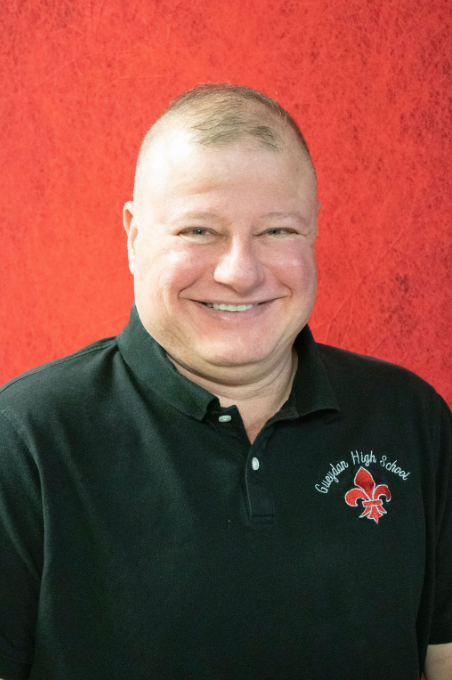 What's your name?
Tom Dillon
What do your students call you?
Mr. Tom
How long have you been teaching? How long have you been at Gueydan High?*
30 years, 29 here at GHS
What was your favorite subject when you were in school?*
Science and Geography
What do you love most about being a Gueydan Bear?*
I'm proud of this town and school. It's where I grew up.
What's the farthest you've ever been from home?
Niagara Falls, Canada; Lake Guerrero, Mexico; and Prescott, Arizona
What's your favorite team(s)?
LSU
What's your favorite meal?
Crawfish, fried shrimp, fried fish, BBQ
What are a few things you couldn't live without?
My Dogs, A/C, Chocolate, The Net.