Sending our Bears off for the Quarterfinals tomorrow in Oak Grove! Good Luck Boys!!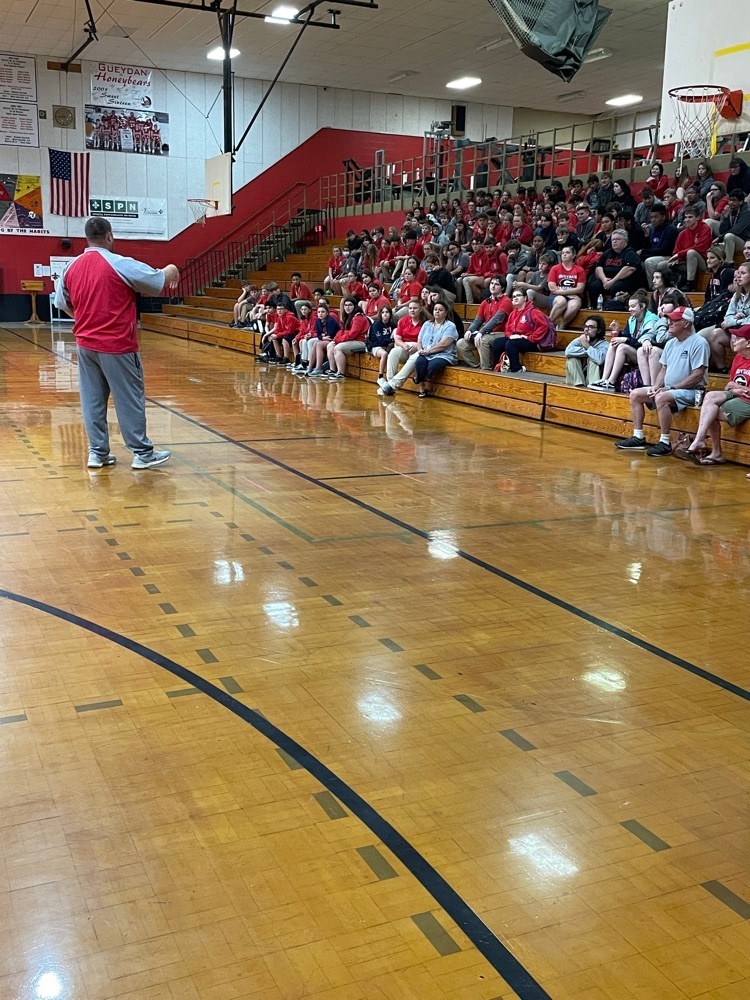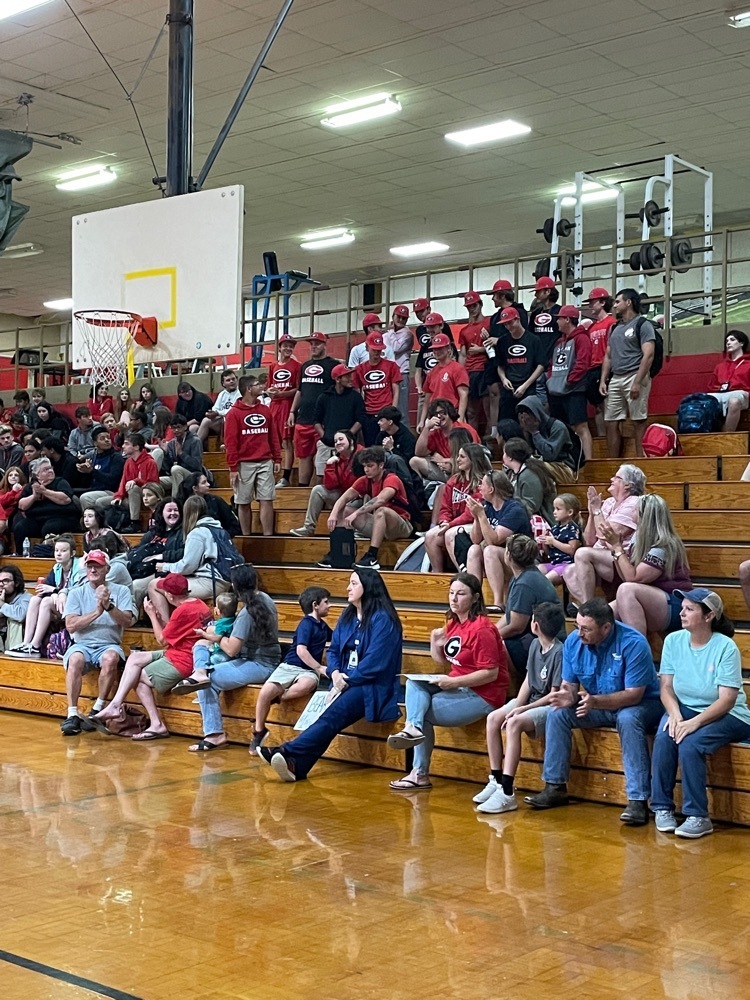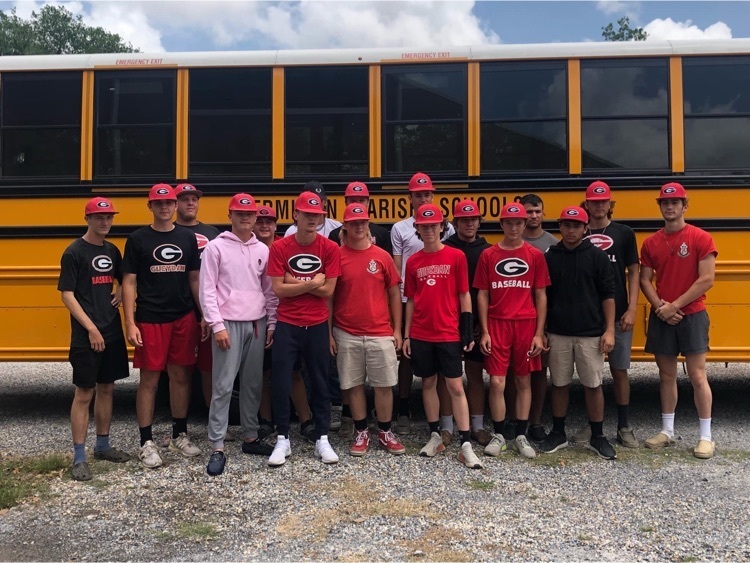 Are you a student interested in a career in the health field? Apply for Camp Fast Forward today! See the attached flyer for details.
https://5il.co/19vg9
GHS Track - May 2nd through May 8th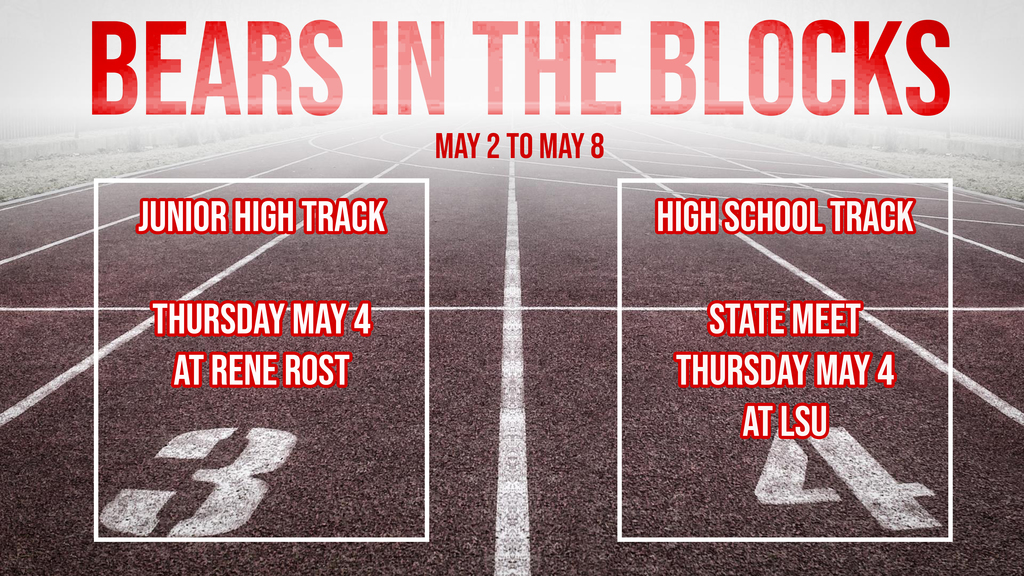 This Week at GHS - May 2nd through May 8th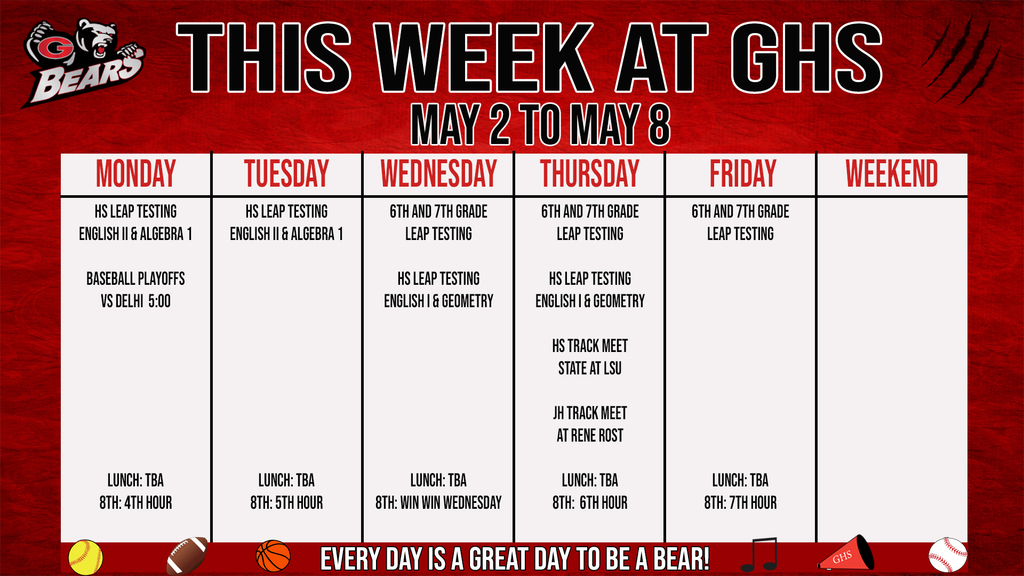 Happy Principals Day to Mrs. Nadine Lepretre, Mrs. Anita Dupuis, and Mrs. Tiffini Brigola. Thank you all for everything you do for Gueydan!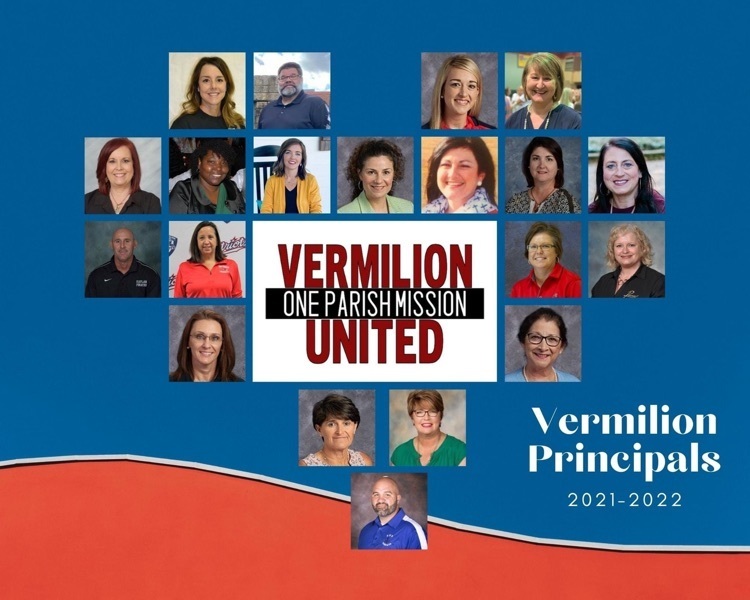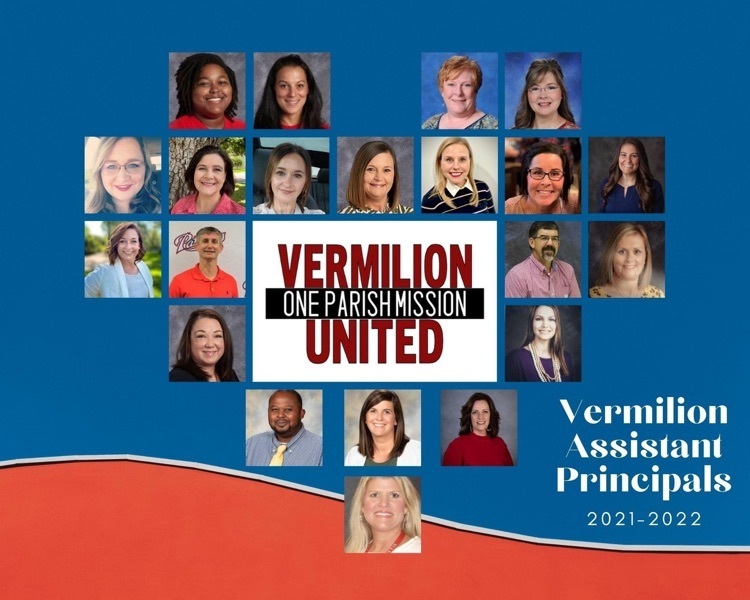 GHS Baseball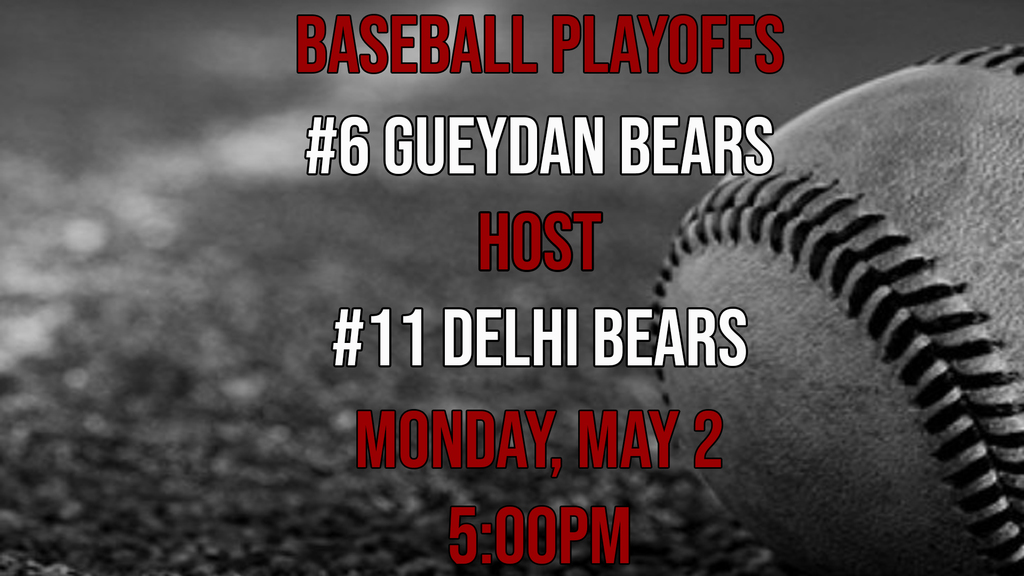 GHS Birthdays - May 2nd through May 8th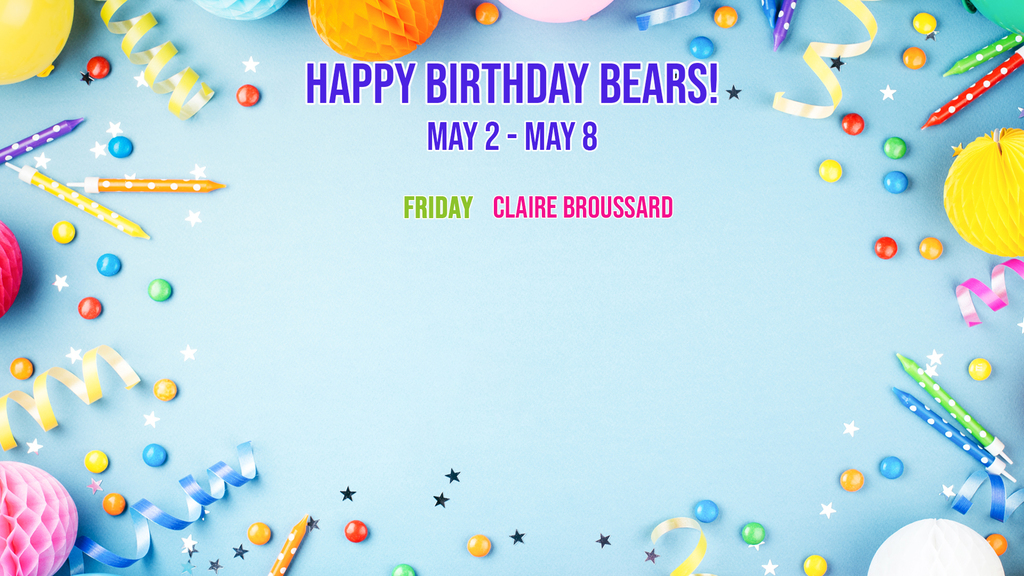 Good luck to Waylon Hebert and Nikolas Lepretre at the 4-H State Shooting Sports Match.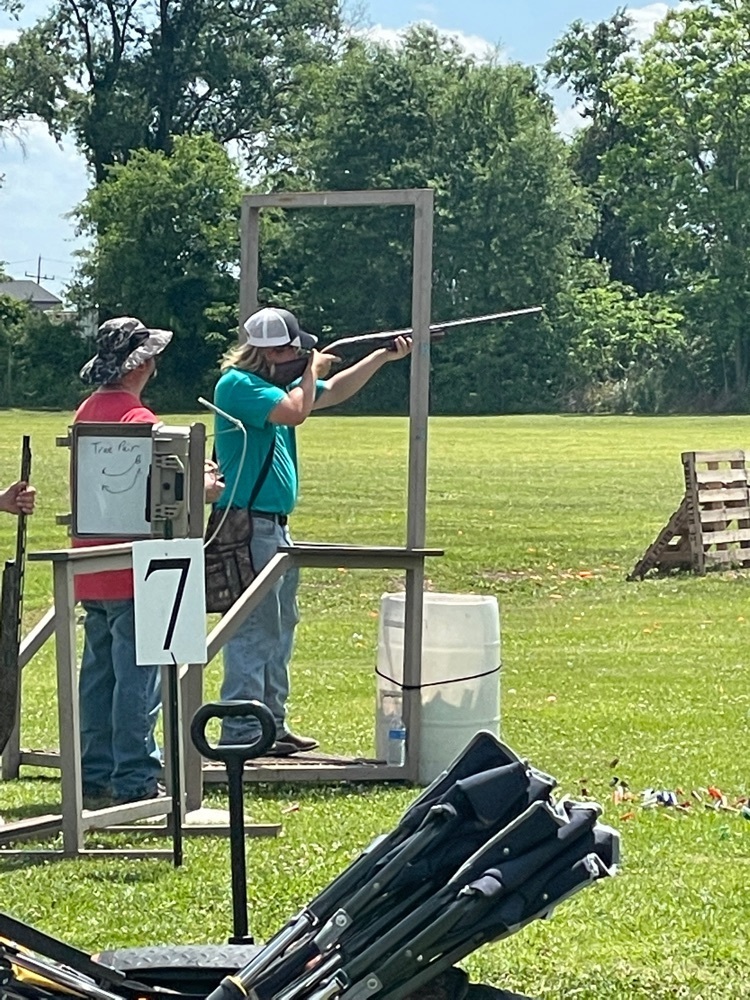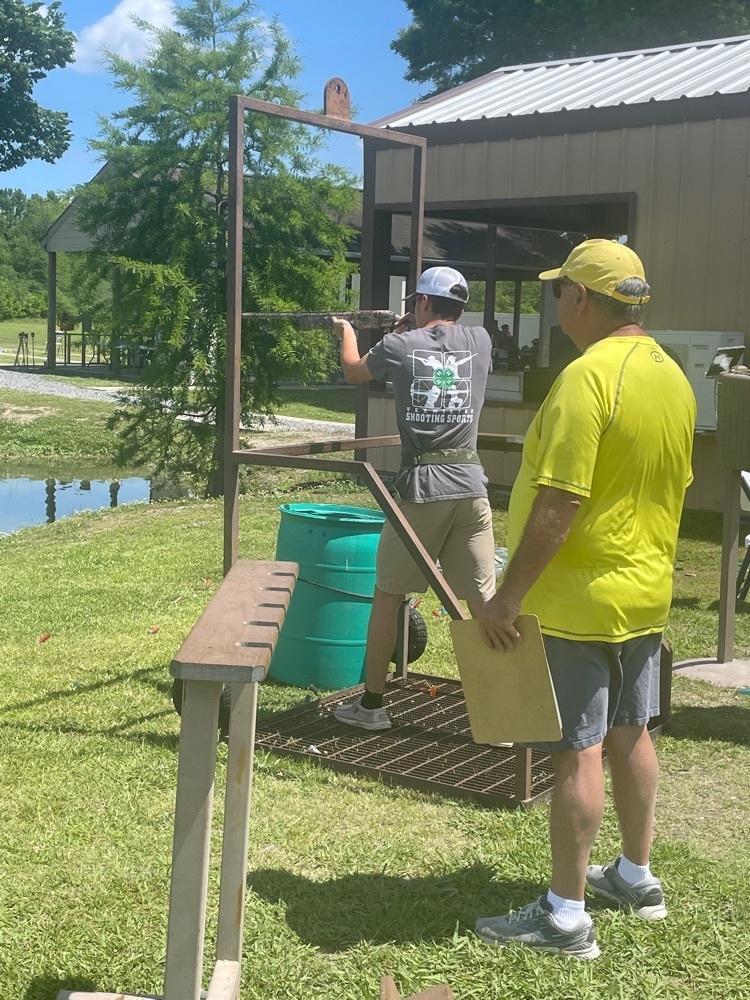 2022 BOOST SUMMER SCHOOL PROGRAM NEW CREDIT/ CREDIT RECOVERY 9-12 Dates: June 6 – July 1st (20 days) Monday – Friday Times: 8:00 a.m. -12.p.m. School opens at 7:30 Location: Kaplan High School 200 East Pirate Lane Kaplan, La. 70548 The registration forms for new credit and credit recovery courses will need to be completed with your guidance counselor at your base school. Please contact your school for information regarding courses your child made need to take and/or re-take during the summer.
Gueydan High will host the second round of baseball playoffs. Our Bears will take on Delhi Monday at 5:00pm! Come out and show your support! It's a Great Day to be a Bear!!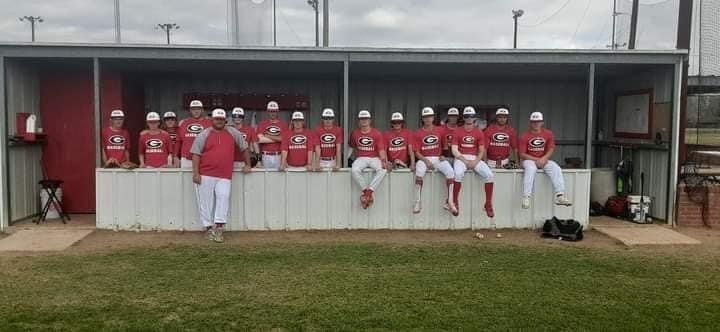 Friday and Saturday's One Act Festival presented by the Gueydan High Drama Department has been moved to Jesse Owens Elementary School. The showtimes are still Friday at 6:00pm and Saturday at 1:00pm. We look forward to seeing everyone there!

We are experiencing phone issues across the district. Please be aware that the schools and the central office may not be receiving incoming calls. We are sorry for the inconvenience and will update you when it is corrected.
Our Movers 4 Mom philanthropy project ends May 8!! Turn items into your homeroom teacher!!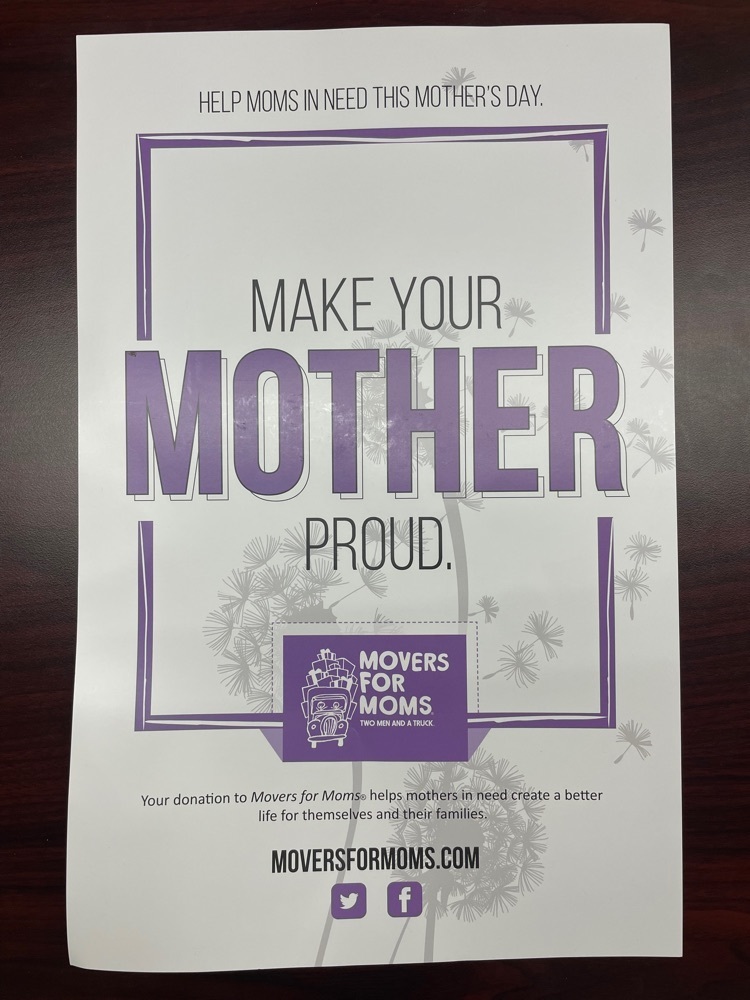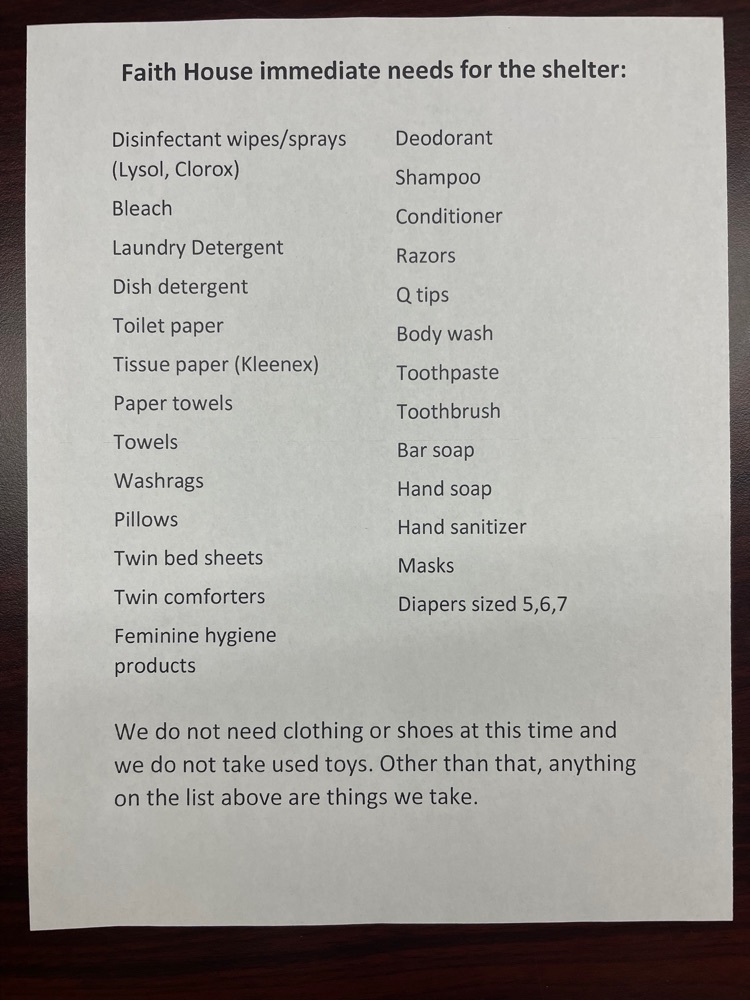 GHS Band Spring Concert! Thank you Mr. Brock for persevering through all the trials and tribulations and making this year's Spring concert a success!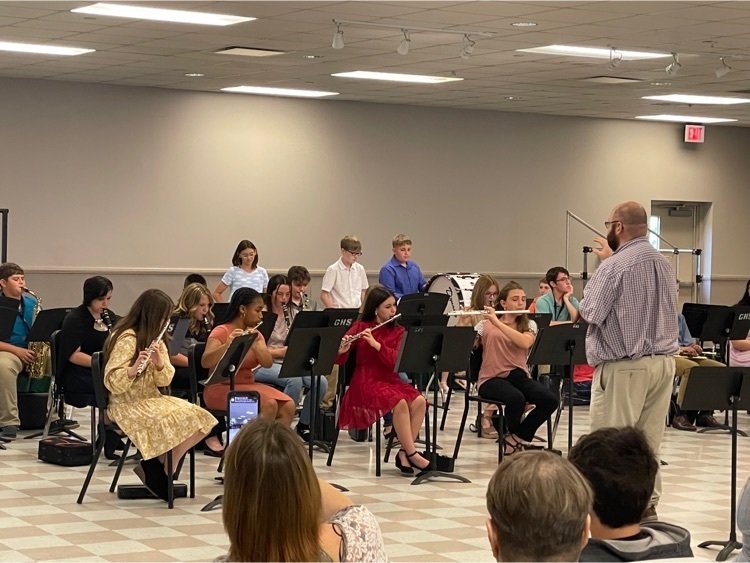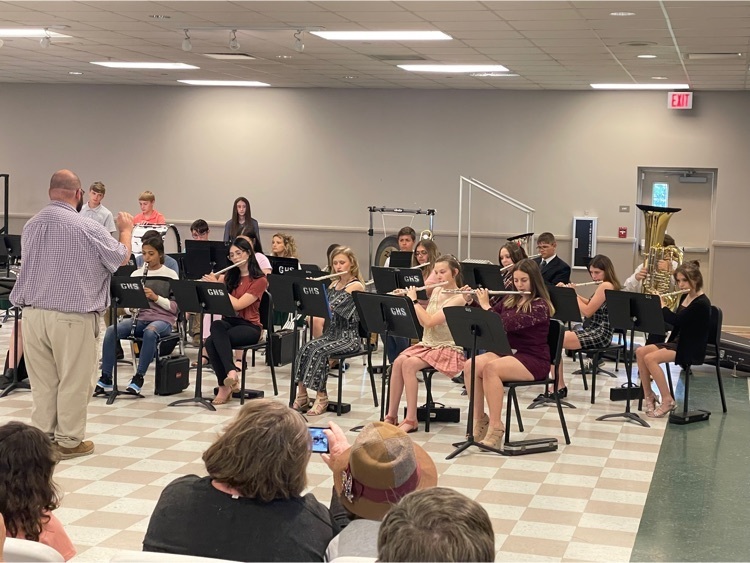 Updated High School LEAP Testing Schedule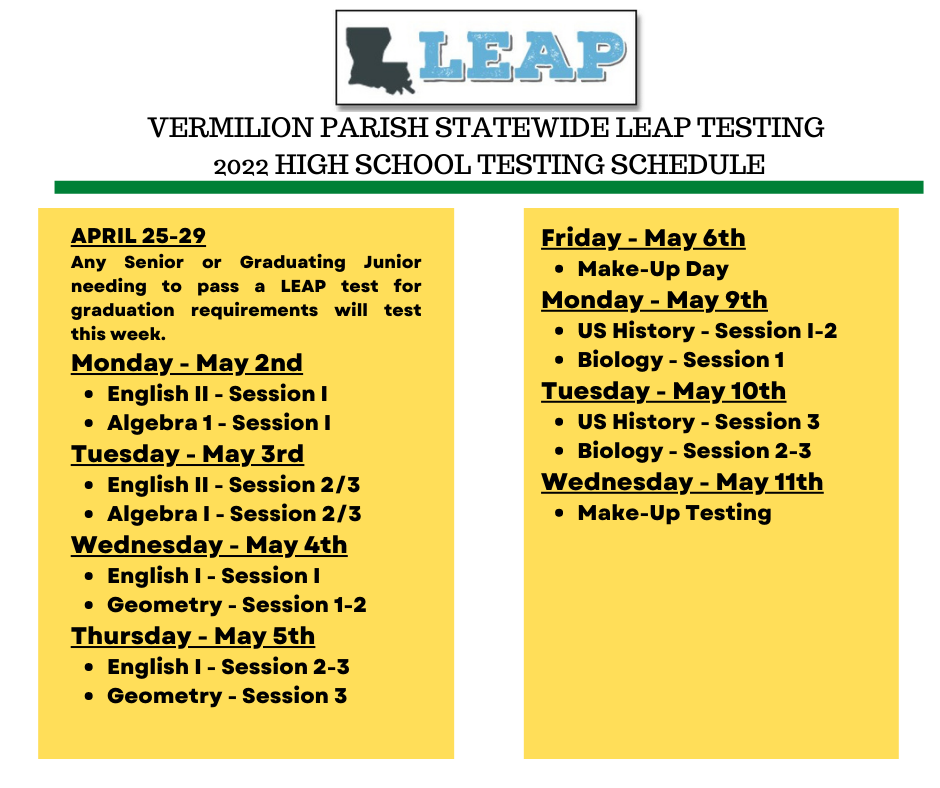 GHS Track for April 25th through May 1st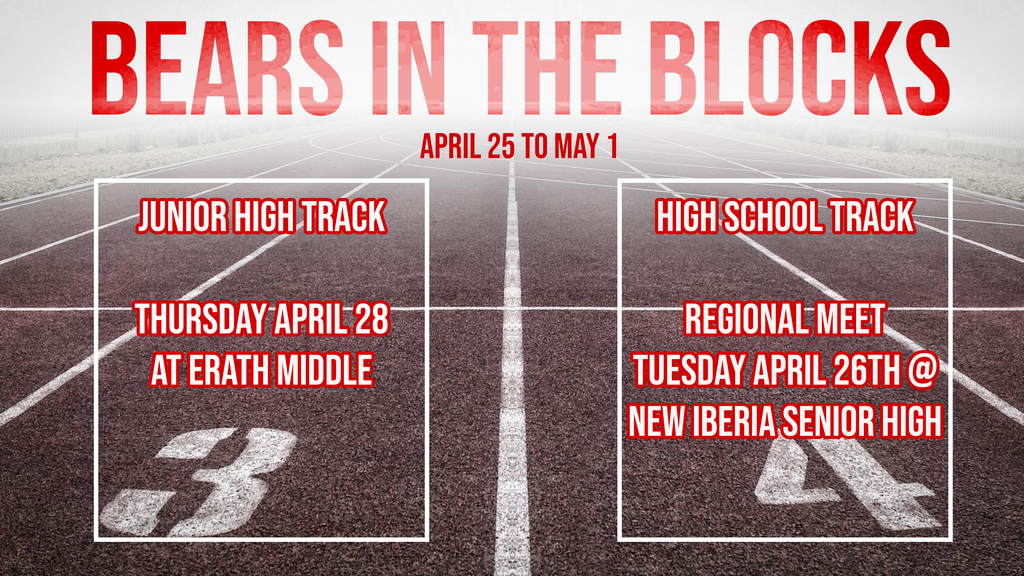 Here is the LEAP schedule for high school testing.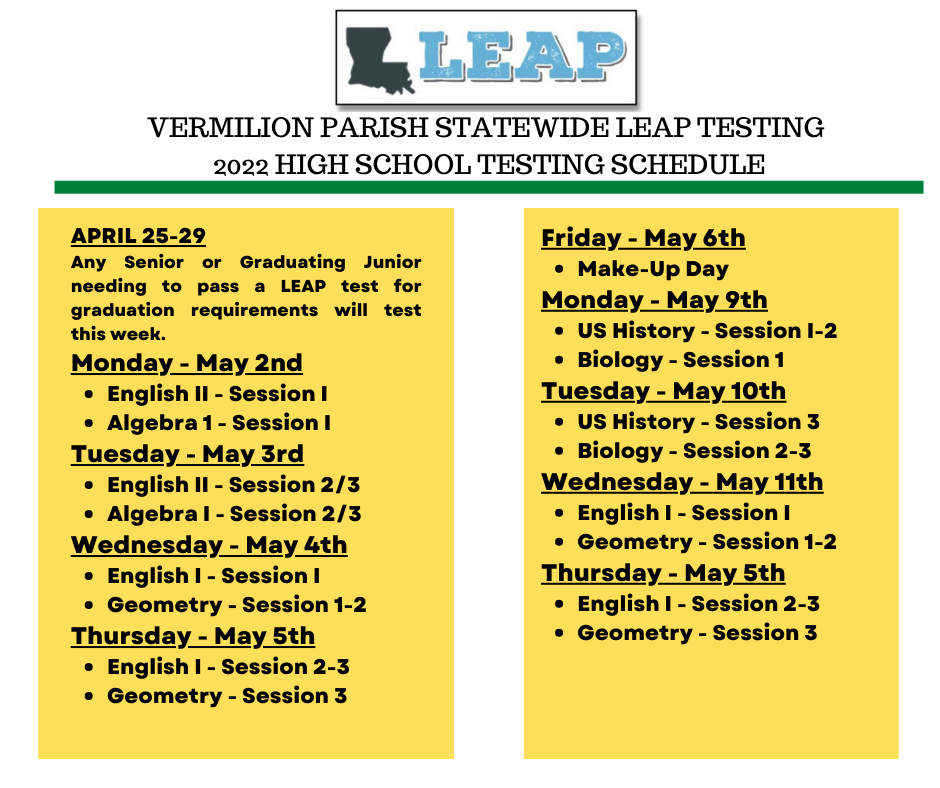 This Week at GHS for April 25th through May 1st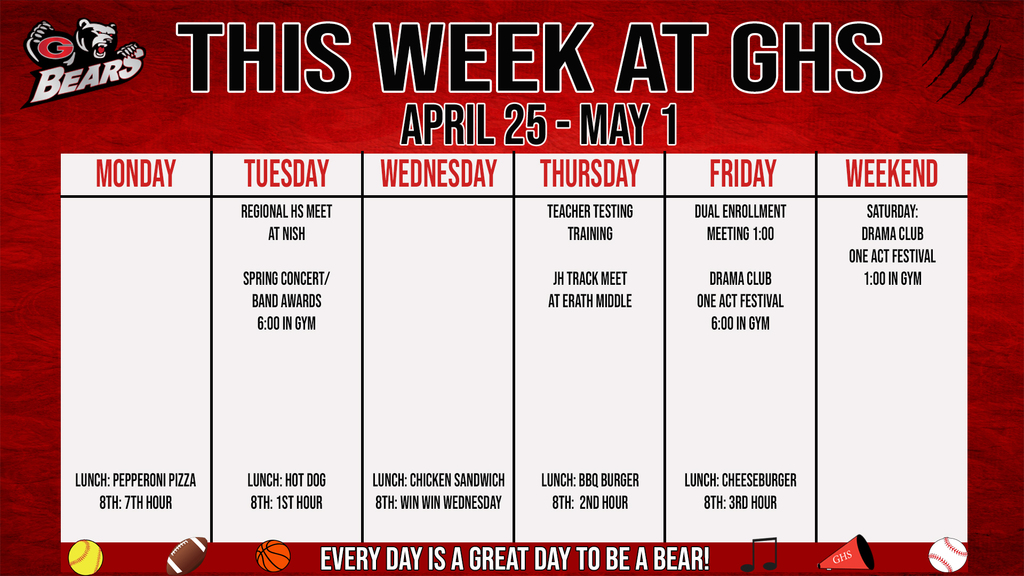 GHS Birthdays for April 25th through May 1st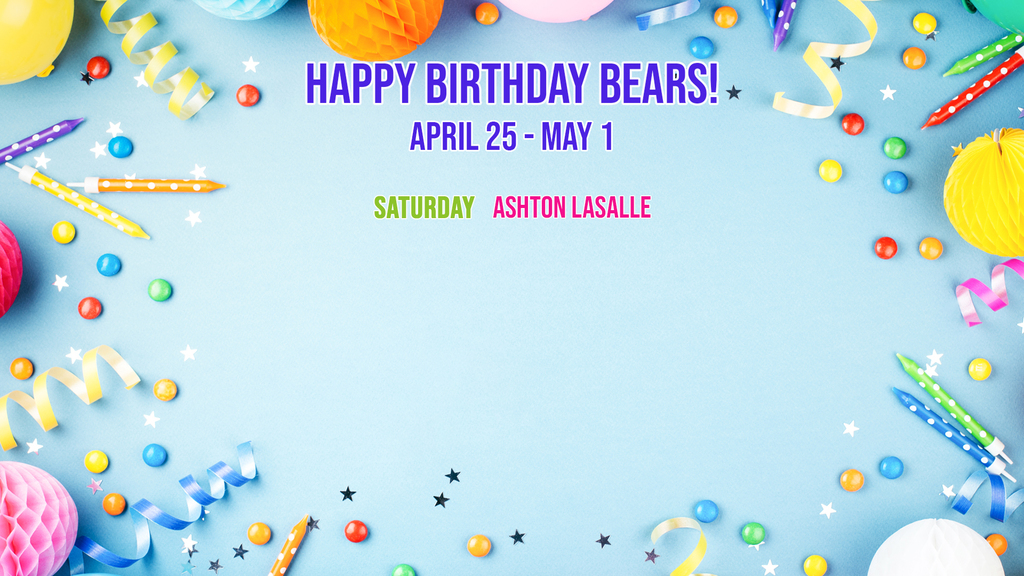 Good luck to our Honeybears as they travel to Lasalle High School for the second round of the playoffs!!