GHS Basketball - 11/28-12/4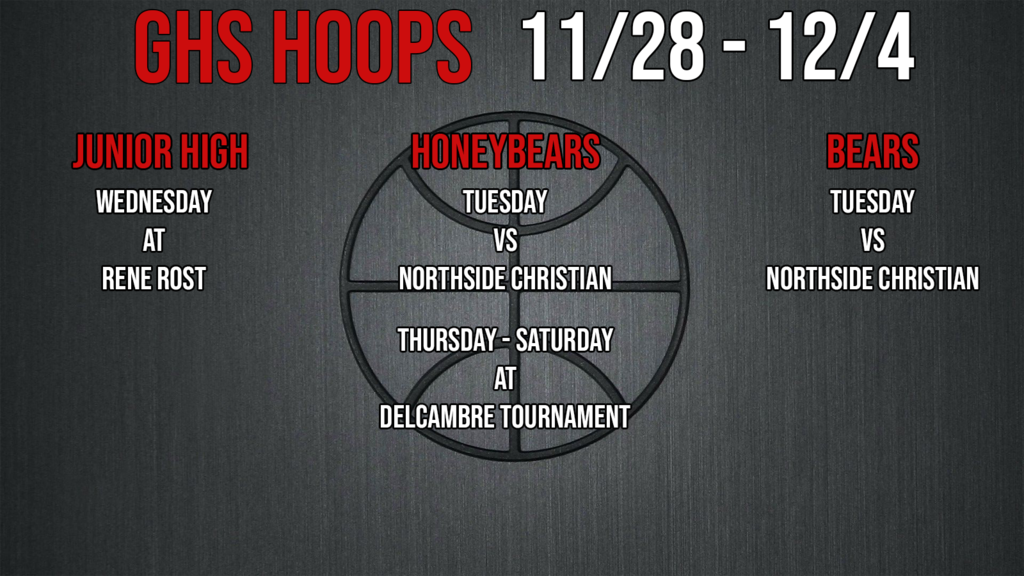 Student Birthdays - 11/28-12/4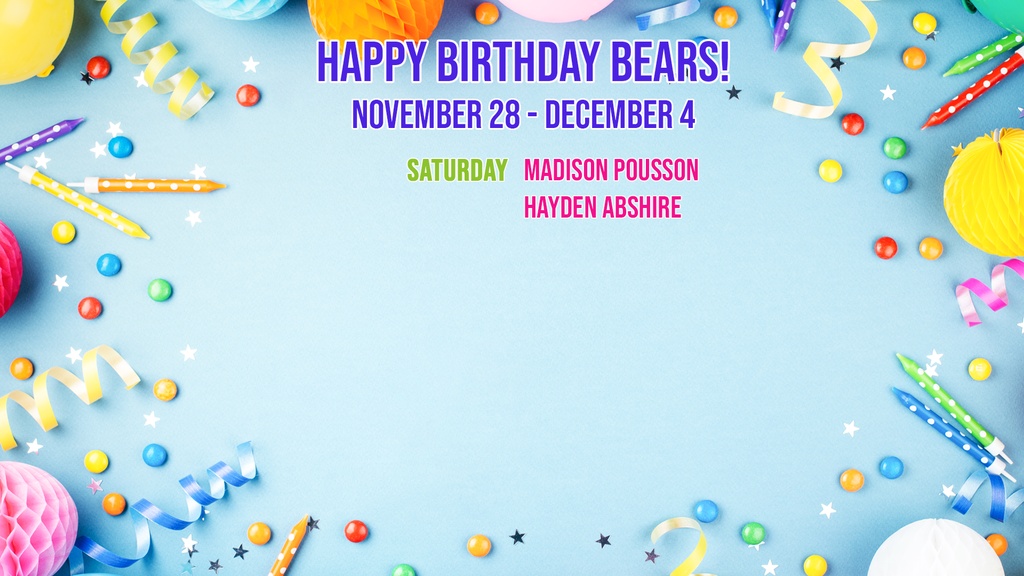 This Week at GHS - 11/28-12/4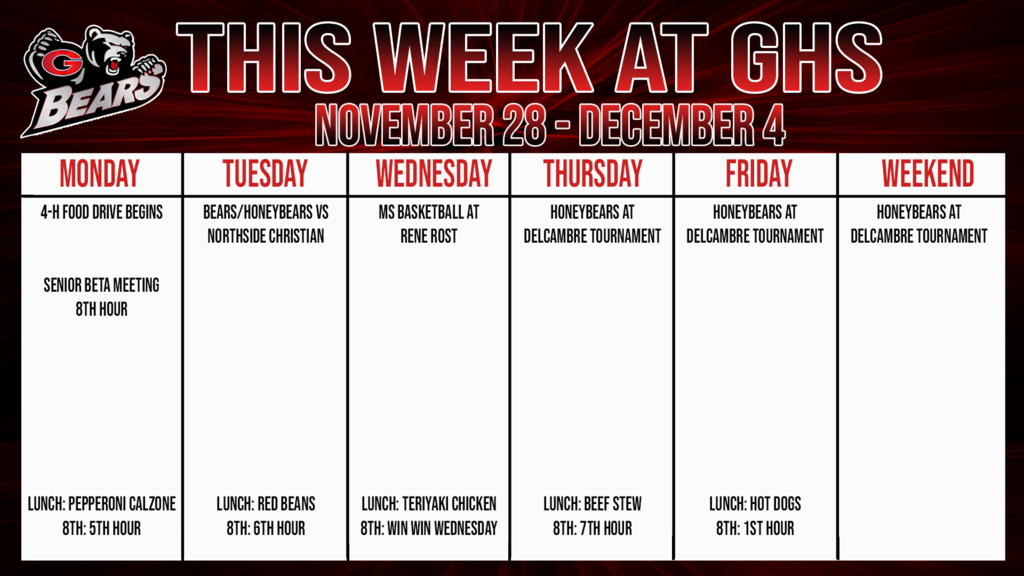 Happy Thanksgiving Break!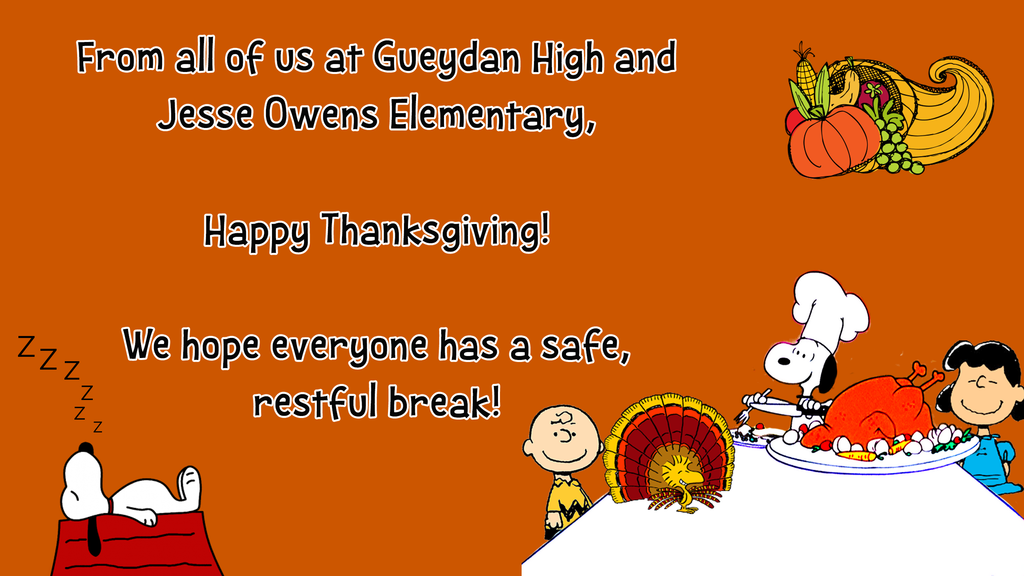 Basketball gear will be on sale soon!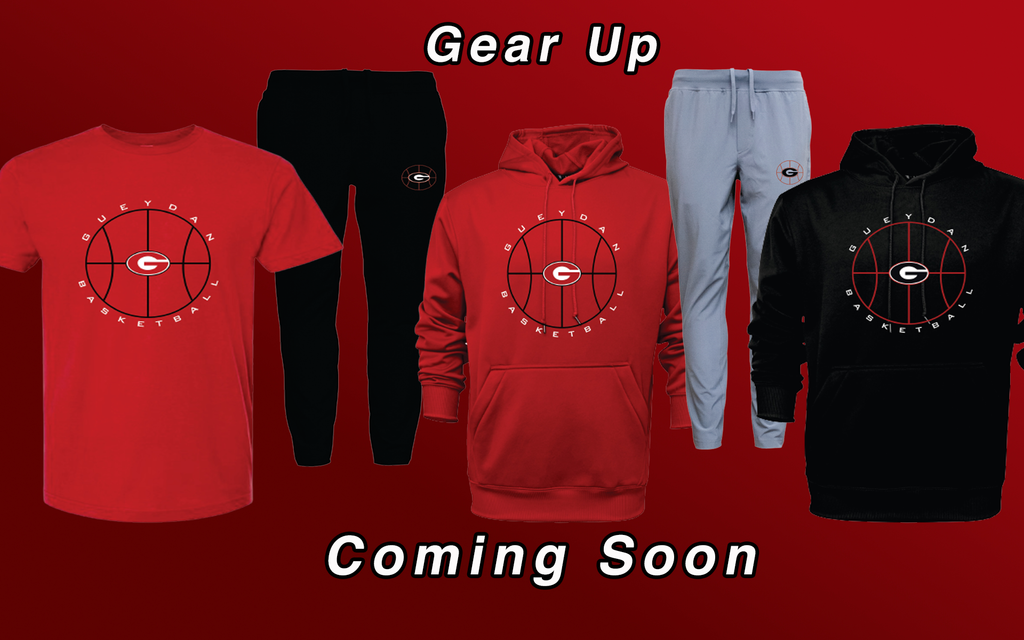 This Week at GHS - 11/14-11/20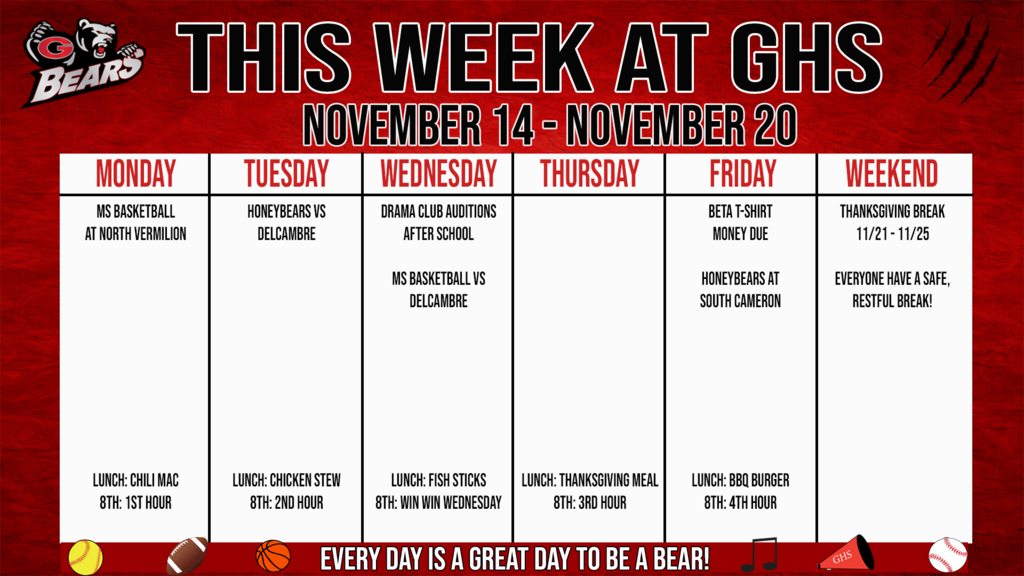 Student Birthdays - 11/14-11/20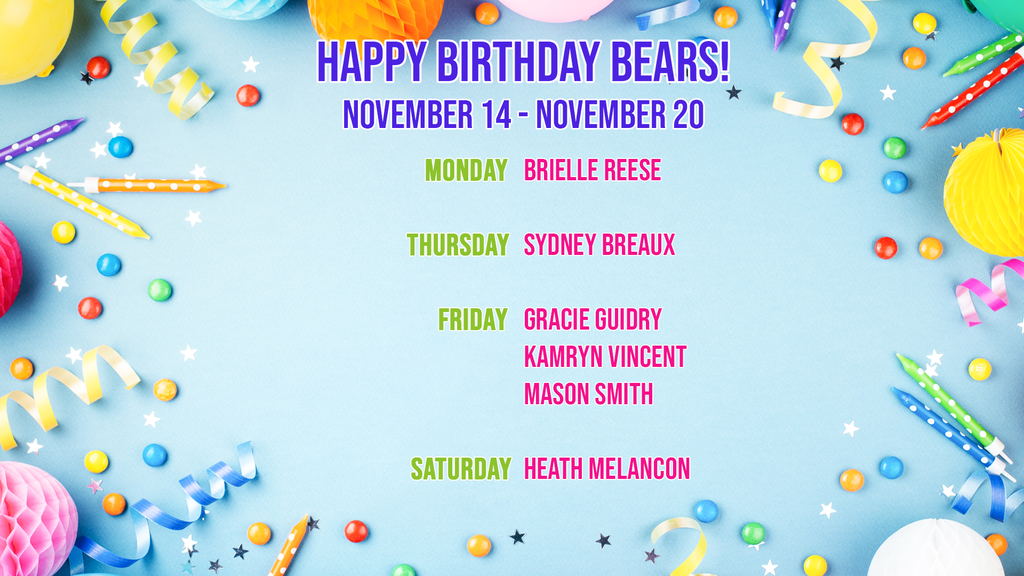 Student Birthdays - 11/7-11/13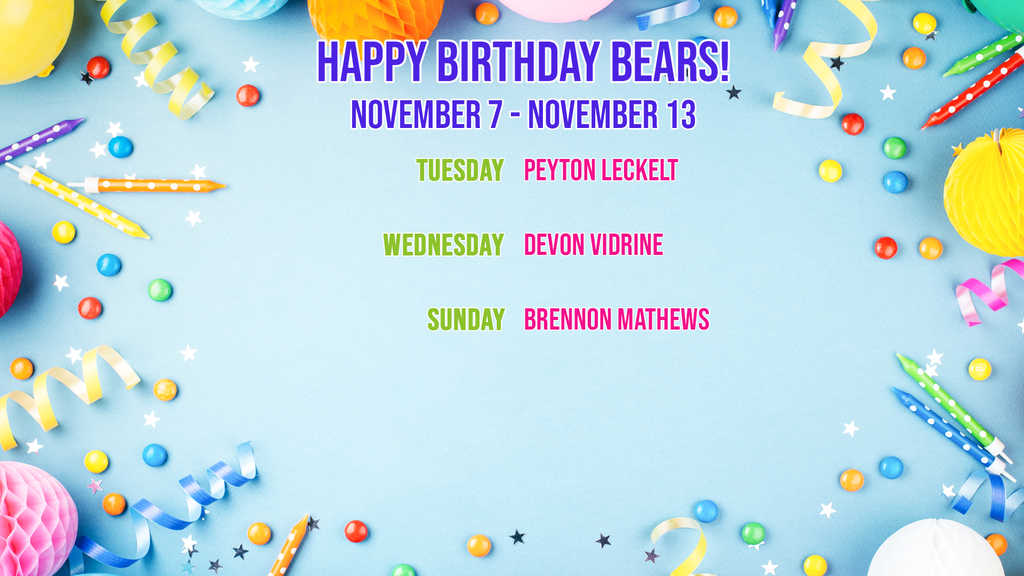 This Week at GHS - 11/7-11/13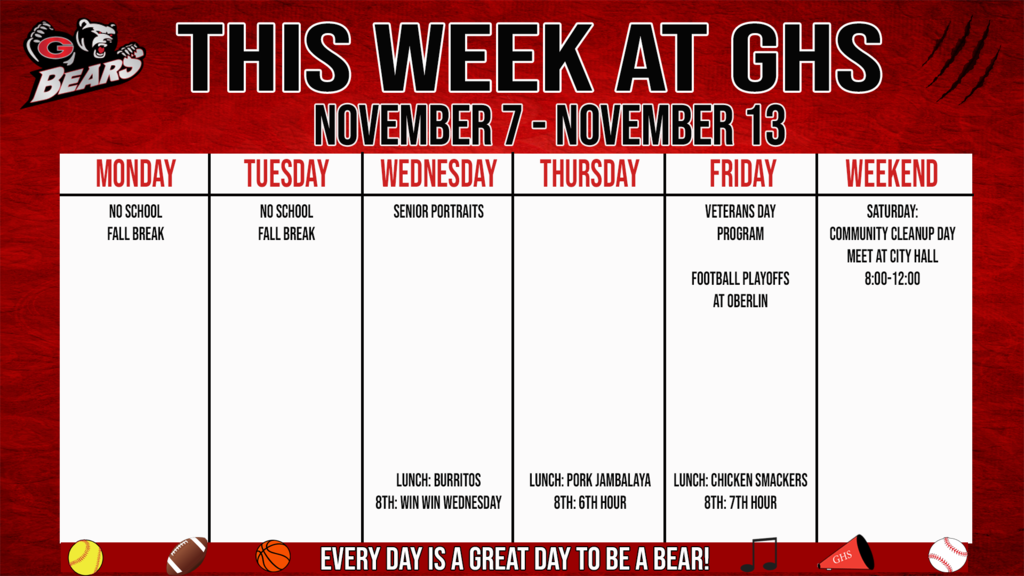 This Friday, our #20 seed Gueydan Bears travel to face the #13 seed Oberlin Tigers in the first round of the 2022 LHSAA Football Playoffs!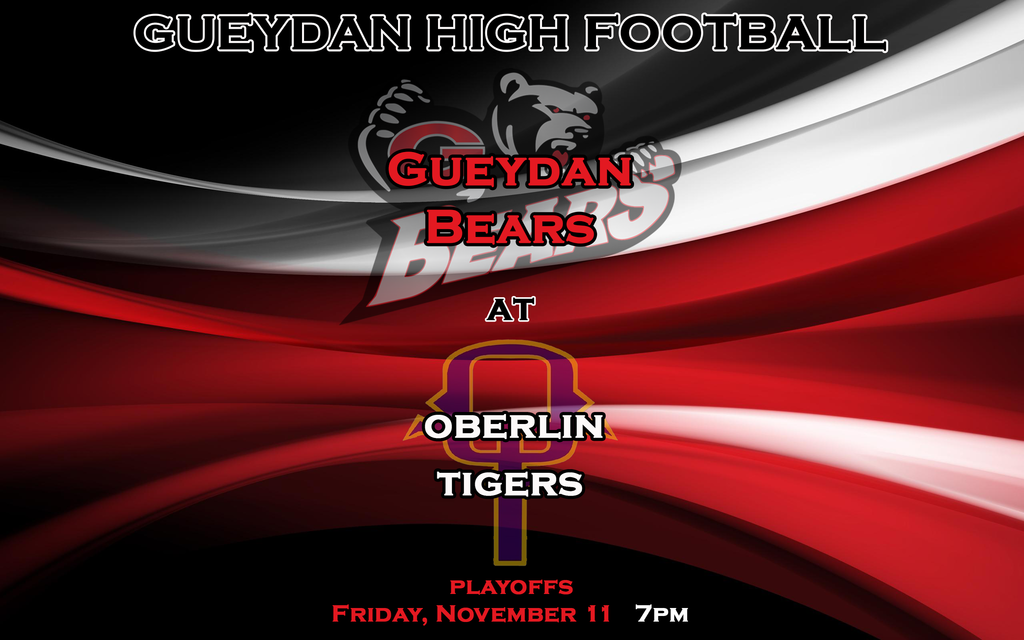 Congratulations to our 2022 Homecoming Queen Kyndal Hanks! Kyndal is the daughter of Kelly "Pie" and Crystal Hanks.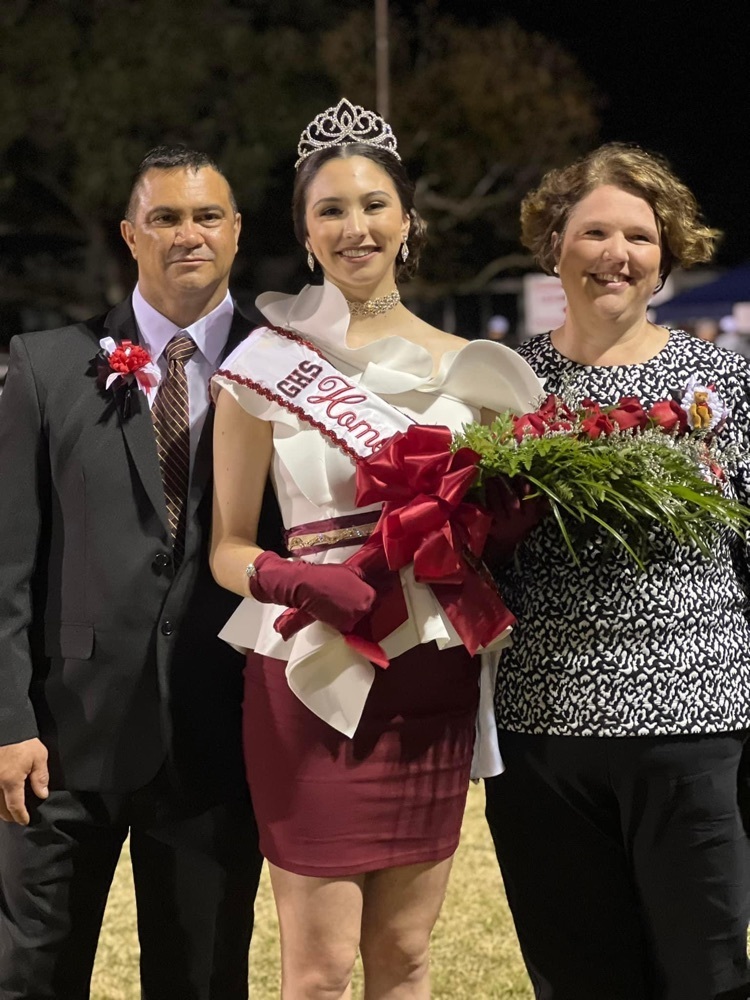 Last night, alumni members of the GHS Band came back for the 2022 Homecoming game and - for one more night - they were part of the band again! Some just visited, others played, but returning members included Kimberly Maturin (1993), Rob Broussard (2001), Rori Painter (2008), Kayme Kibodeaux (2018), Chrys Viator (2018), Haley Bruce (2019), Alisabeth Guidry (2019), Bailey Istre (2019), Taylor LaSalle (2019), Storm Breaux (2020), Sarah Guidry (2020), Amelia Hebert (2020), and Chloe Maturin (2021). They sounded AMAZING, and it was a wonderful feeling to see former students come back and support our current band members and football team with their enthusiasm and passion for Gueydan High during an incredible Homecoming game. We hope to see you and (hopefully) many more alumni next year!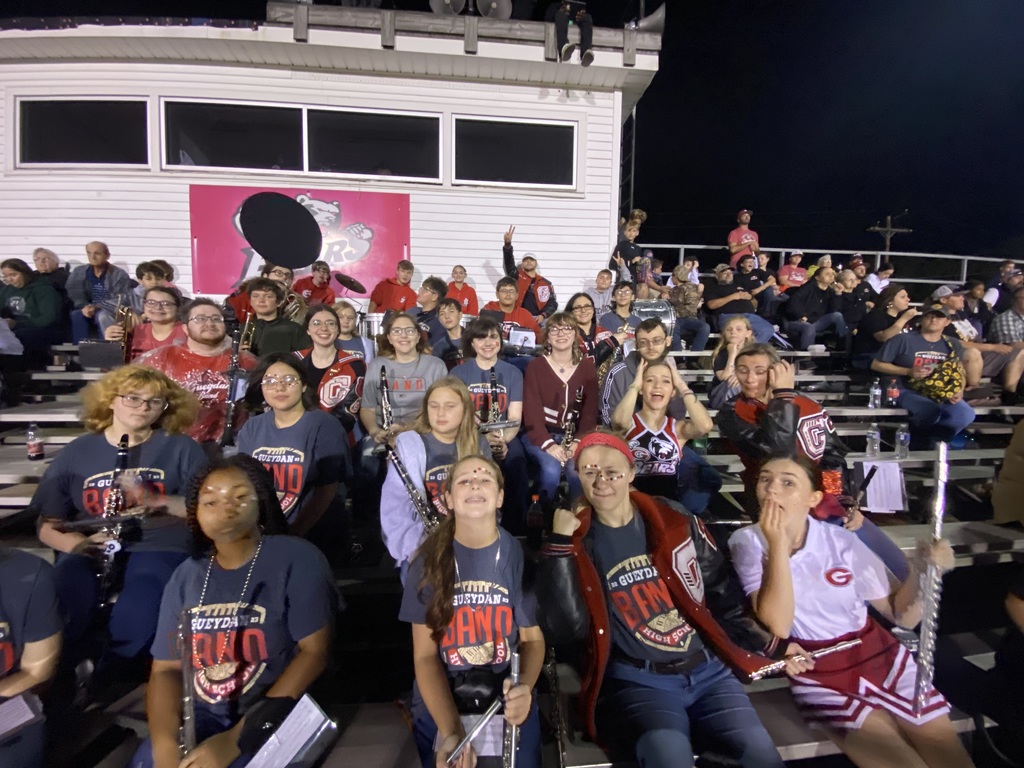 GHS Football - 11/4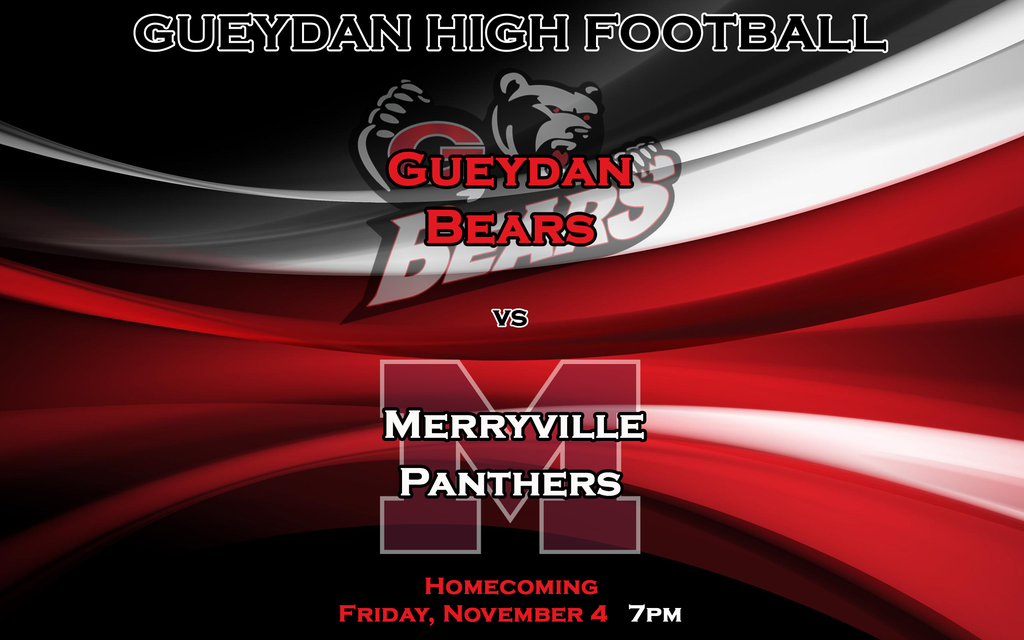 This Week at GHS - 10/31-11/6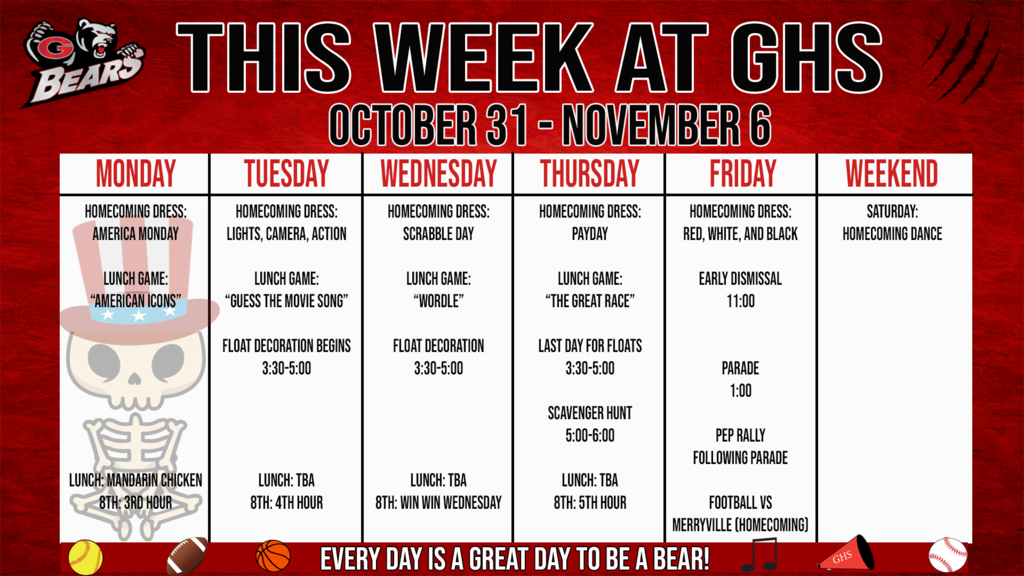 Student Birthdays - 10/31-11/6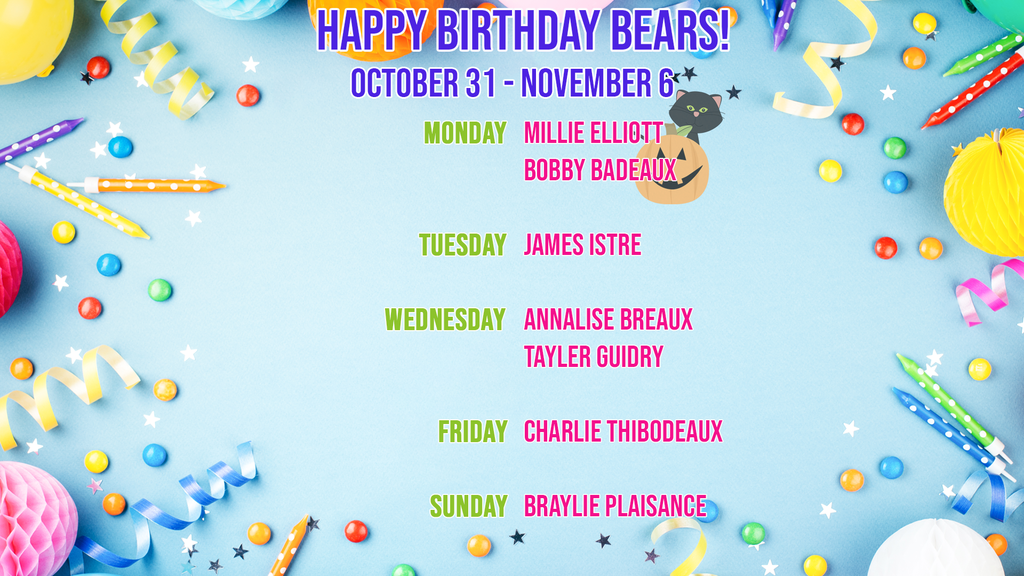 As a reminder so that necessary arrangements can be made, Vermilion Parish School System will be closed on Monday, November 7th and Tuesday, November 8th for Fall Break and Election Day. In addition, the Thanksgiving Break is just around the corner. Schools and central office will be closed on November 21st through November 25th.
GHS Football vs. Oberlin (Senior Night)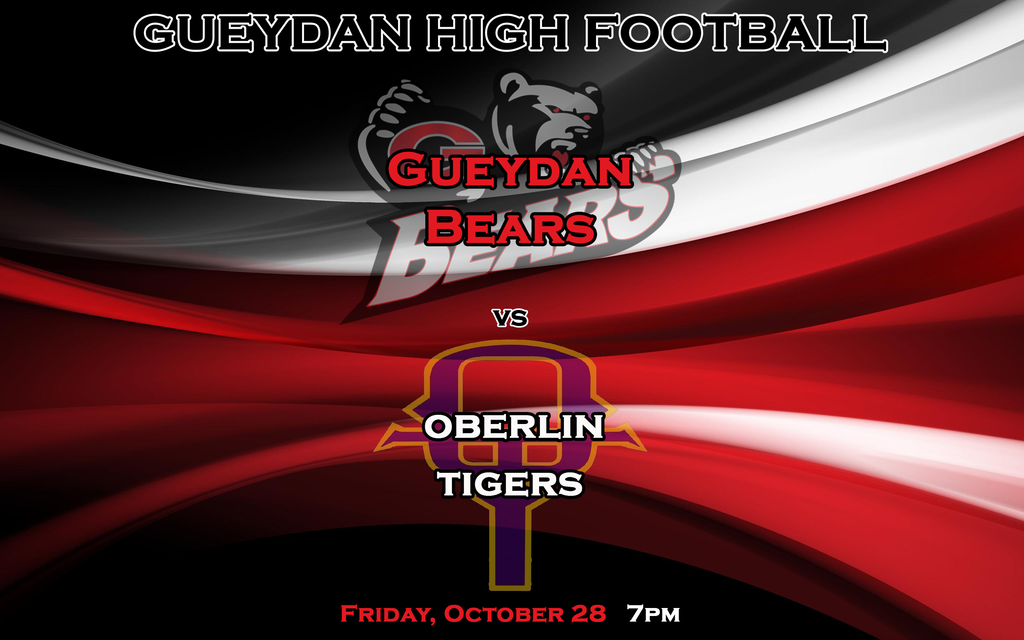 Student Birthdays - 10/23 - 10/30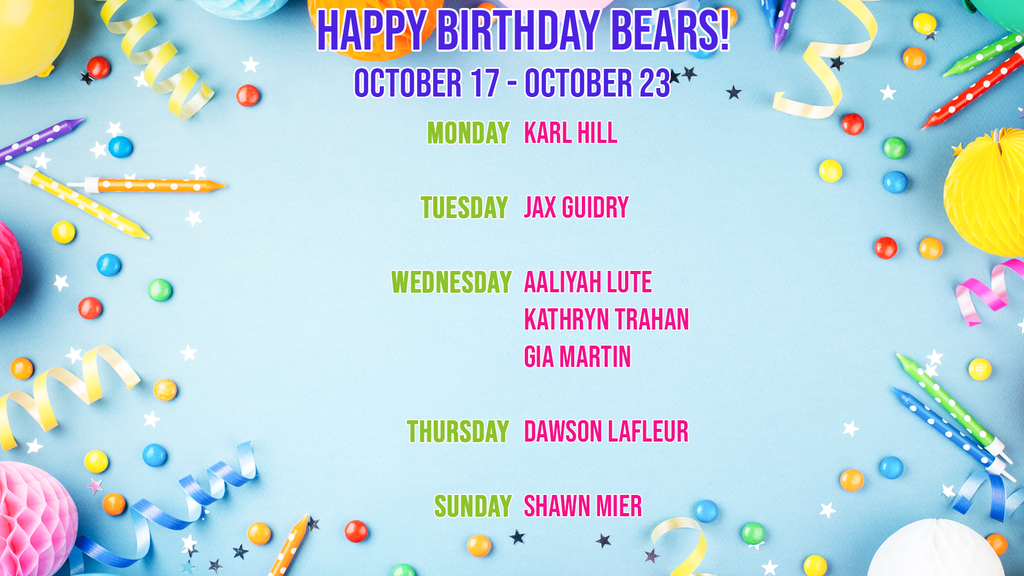 This Week at GHS - 10/24-10/30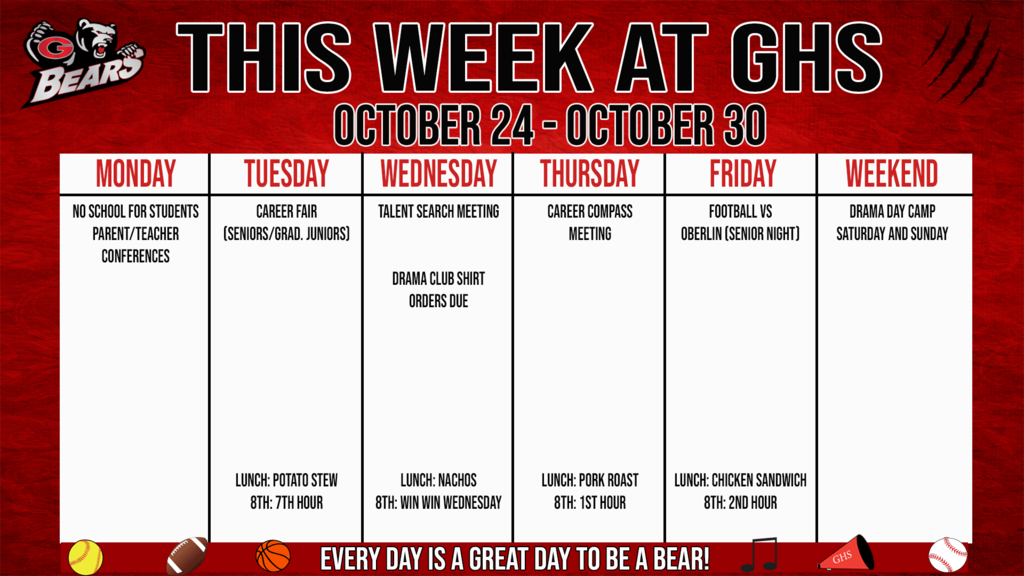 Monday is the official state mandated parent/teacher conference day for Vermilion Parish schools. Students do not have school. Specific details on the schedule of your child's school should have been given out by the individual school.